New Indoor Golf, National Club Fitting Centre & Business Conferencing Facility Opens in Sudbury, Suffolk
Ipswich-based print and graphic design agency, Mutual Media, has undertaken a major diversification exercise to bring a state-of-the-art indoor golf and conferencing facility to Middleton, near Sudbury in Suffolk.
The Golfing Hub, which opened on 16th September, gives golfers access to a TrackMan golf simulator loaded with more than 100 of the world's best golf courses, comprehensive club and swing assessments, custom club fitting, a coffee lounge, pro shop and spacious meeting/conference room – all under one roof.
A recent launch event was attended by former PGA European Tour winner, Ryder Cup star and Sky Sports Golf commentator, Andrew Coltart; former West Ham and Northern Ireland international goalkeeper, Allen McKnight; around 20 special guests; and 40 winners of a social media competition, who took part in a 'Nearest the Pin' competition on the simulator on one of the most famous Par-3's in the world – Teeth of the Dog at Casa de Campo – for a chance to play against Andrew Coltart.
The winner of the ladies' competition, Suffolk County Champion, Alice Barlow, took on Andrew over 3 holes at Valderrama, while the men's competition winner, Mark Lewis, battled it out on the back 9 at Wentworth. Both challengers turned out to be victorious and will take the bragging rights back to their home clubs.
Andrew Coltart, said: "The launch night was a lot of fun, although I'm not sure if the guys from TrackMan got the handicapping system quite right! Seriously though, I had a great time and would like to thank everybody for coming along.
"The Golfing Hub is a fantastic set-up and Peter, Adrian and the other partners have done a tremendous job of putting together a facility of this quality. The hub provides golfers with the opportunity to practice on some amazing courses, get their clubs assessed and custom-fitted, and socialise with like-minded people. I congratulate the team and wish them every success."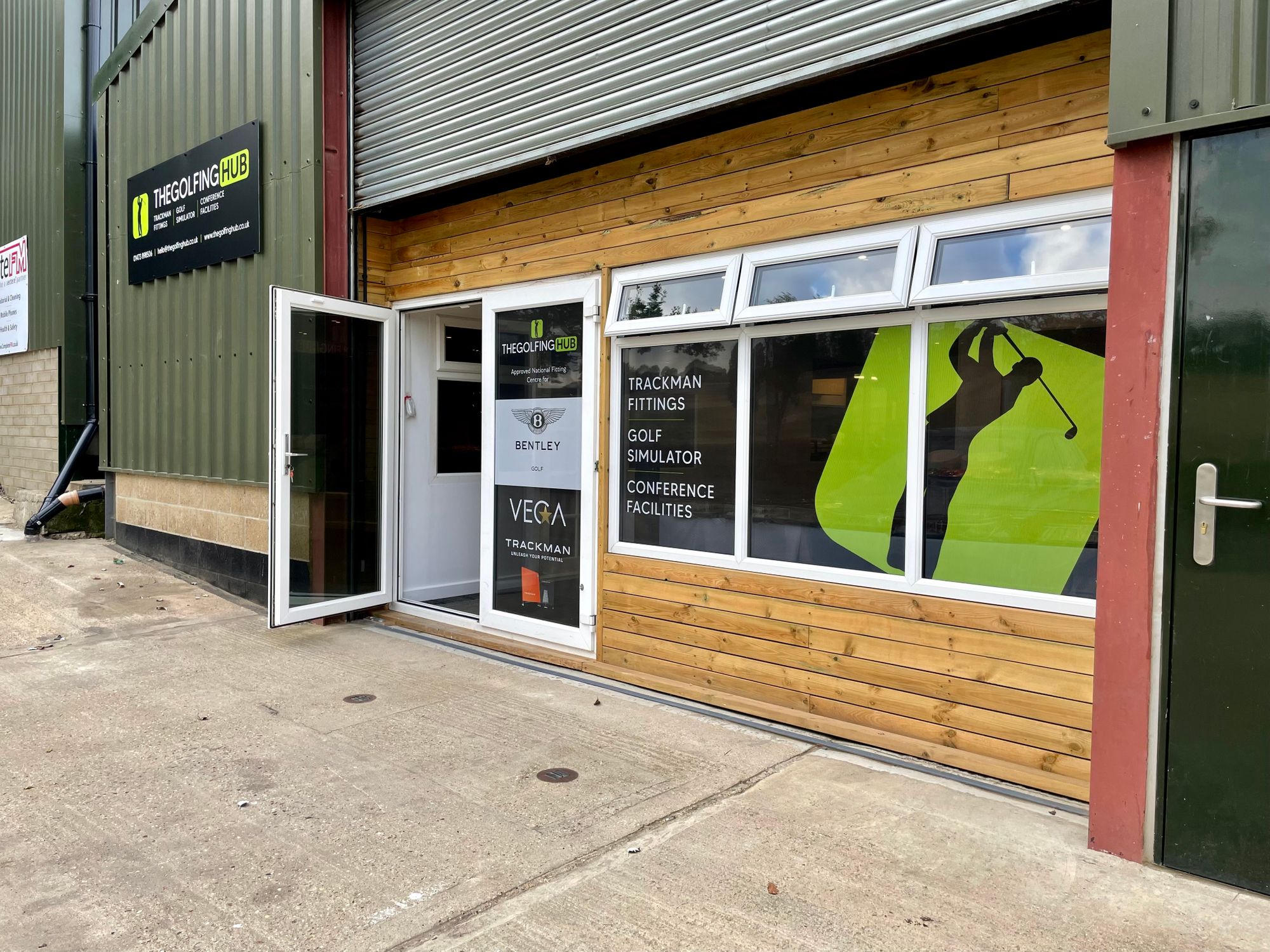 Mutual Media's Director, Peter Brady, explains: "As a keen golfer and lifelong fan of the game, I couldn't resist the opportunity to bring something like this to Suffolk. The big draw here, no pun intended, is that golfers can come in for a round on the sim, get some new clubs fitted – some of the most technically advanced in the game, I might add – host a business meeting and grab a coffee after in the same time it takes to complete a round on an actual golf course. And they won't need to worry about getting caught out by the British weather!
The Golfing Hub is open every day from 9am to 5.30pm (10am to 4pm on Sundays), but will also take bookings outside of those hours for groups, custom club fittings and networking events. To book a session on the simulator, a club assessment or fitting, or the conferencing facility.