Announcing 'Love Felixstowe': 6-Day Celebration of Community, Culture, and Cycling!
Felixstowe Town Council, East Suffolk Council and Felixstowe BID, are presenting the'Love Felixstowe' event, a 6-day programme celebrating the Suffolk town and showcasing its remarkable local businesses to both the community and visitors alike. The culmination of this grand celebration will be the arrival of stage five of the prestigious Tour of Britain, featuring some of the world's finest male cyclists, on Thursday, September 7th.
From September 2nd to 4th, a series of events under the title 'Love Felixstowe' will offer a dynamic weekend programme of events, spanning the High Street, promenade, and various local venues. Prepare to be delighted as Felixstowe comes alive with an array of street entertainers, including talented jugglers and musicians. Stroll through the Beachside Events area, where an information marquee will be bustling with workshops and various exciting activities like bike workshops and a pop-up photo booth. In response to popular demand, the Outdoor Cinema makes a return.
But that's not all! On Tuesday, September 5th, and Wednesday, September 6th, the focus will shift towards businesses. Thanks to the support of MENTA and @Inc, engaging Pop in & Learn events centered around micro business support and local organizations will take place, fostering networking and information exchange throughout the town.
The grand culmination of Love Felixstowe will be on Thursday, September 7th, with the arrival of the illustrious Tour of Britain. To celebrate this momentous occasion, the finish line will host an exhilarating business challenge alongside a thrilling 10km community bike ride. Additionally, the Tour Village will be a hub of excitement, providing essential information, fun activities, and the chance to interact with representatives from Tour of Britain sponsors.
One of the highlights of MENTA's preparations is the Cyber Crime Escape Room hosted @Inc. This event offers local businesses a unique opportunity to enhance their understanding of cybersecurity threats and strategies. Participants will engage in interactive scenarios and puzzles, learning how to protect their businesses from cybercrime. By providing this immersive experience, MENTA aims to empower businesses in Felixstowe with the knowledge and skills necessary to safeguard their digital assets.
The Cyber Escape room event is free to attend and is taking place @Inc.Suffolk , 87 Hamilton Road, Wednesday 6th September 7th 12.30- 3pm BOOK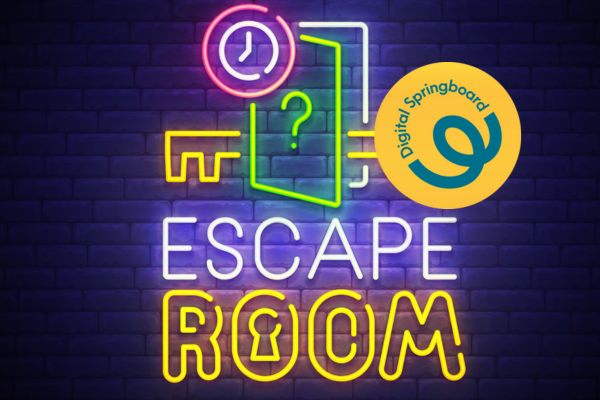 Additionally, MENTA is offering free places with a Pop in & Learn event focused on Smartphone Video Content for micro businesses. Recognizing the growing significance of video marketing in today's digital landscape, these sessions offer valuable insights into creating impactful video content using smartphones. Micro businesses will learn practical techniques for filming, editing, and optimizing videos for various platforms, enabling them to effectively engage with their target audience and enhance their online presence.

The Smartphone video content training event is free to attend and is taking place @Inc.Suffolk, 87 Hamilton Road, Wednesday 6th September 10-12 noon.
BOOK