Artisan Bakery Moves to Haverhill
A new artisan bakery and café based in Haverhill is days away from opening and starting an exciting new business chapter.
The husband-and-wife team behind the Buttercup Bakery brand are expanding into a purpose-built site at the MENTA business centre on Hollands Road, Haverhill.
Over the past few weeks, they have been creating a stylish look to their new business space. Brad and Suzanne already have a loyal customer base as they are regulars at foodies' markets across the area and say they cannot wait to launch day on September 21.
"We are having a launch party where people can pop in between 10am -12 noon and taste some freshly baked bagels, sit down and enjoy a slice of our famed coffee and walnut cake and enjoy an expresso coffee.
From their new home, the husband-and-wife team, Brad and Suzanne, will be selling hand-crafted breads, bagels, pastries, and a selection of sandwiches.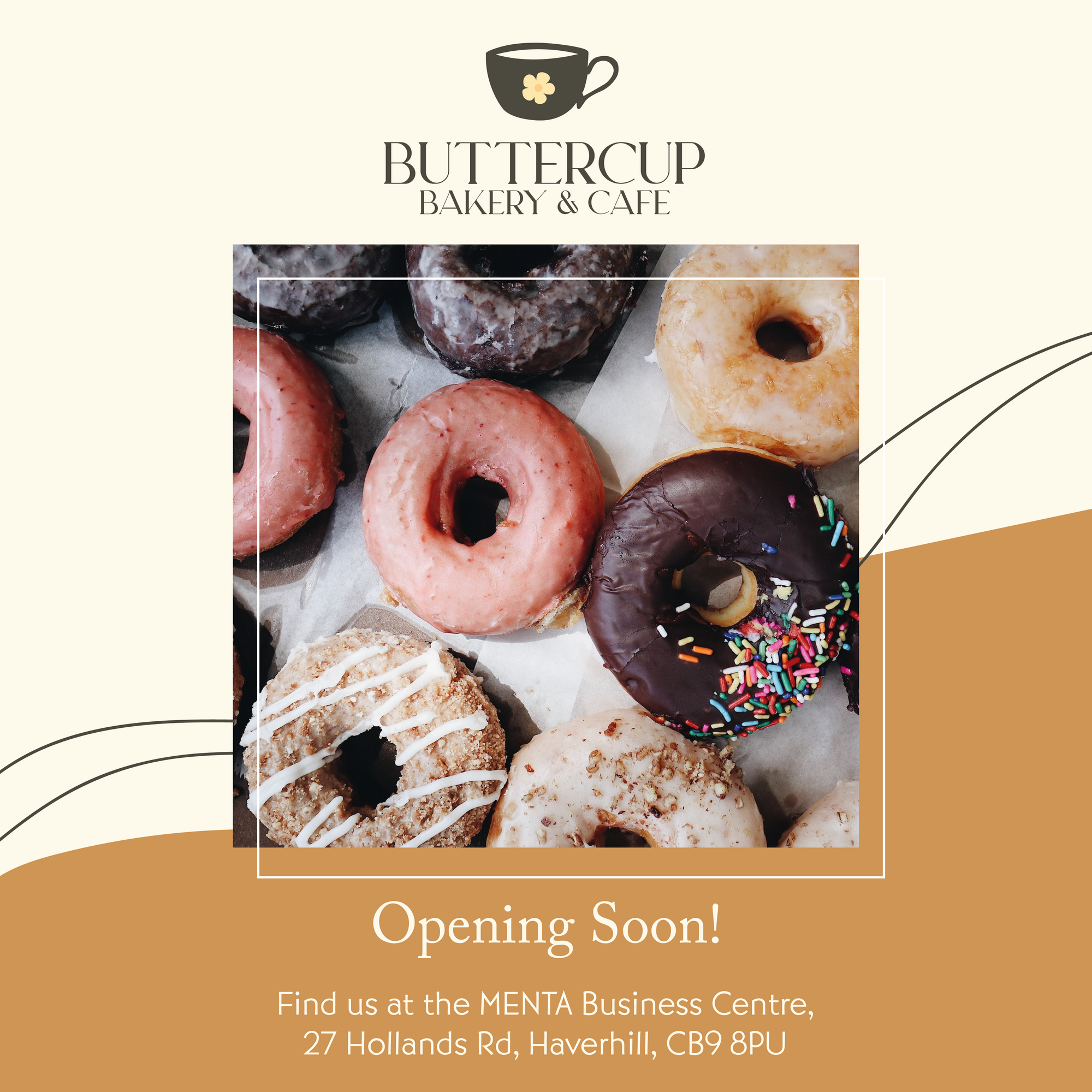 MENTA's property manager, Paul Vella says, the new business centre has three newly opened retail units as well as our existing business tenants - we are all looking forward to the aroma of freshly baked bread and the extra visitors the new café and bakery will bring to the business centre" .
Brad says: "The new site is something we have considered for some time and now we feel is the best time to join the growing business communities based around the Hollands Road area, we will have a deliberately very chilled environment, allowing for workers to stop off for lunch, check emails and refuel on a fresh espresso coffee."
The Buttercup Bakery brand enjoys an existing and enthusiastic customer base built-up over many years, having been a regular at Haverhill market and is known across Essex and other food focused markets.
Suzanne says: "We are putting some finishing touches to our new café menu and are looking forward to welcoming new customers to our business and letting them try the Buttercup range."